---
Jyotirgamaya: 91.2 MHz - Panjab University Community Radio Station
About Jyotirgamaya: 91.2 MHz - Panjab University Community Radio Station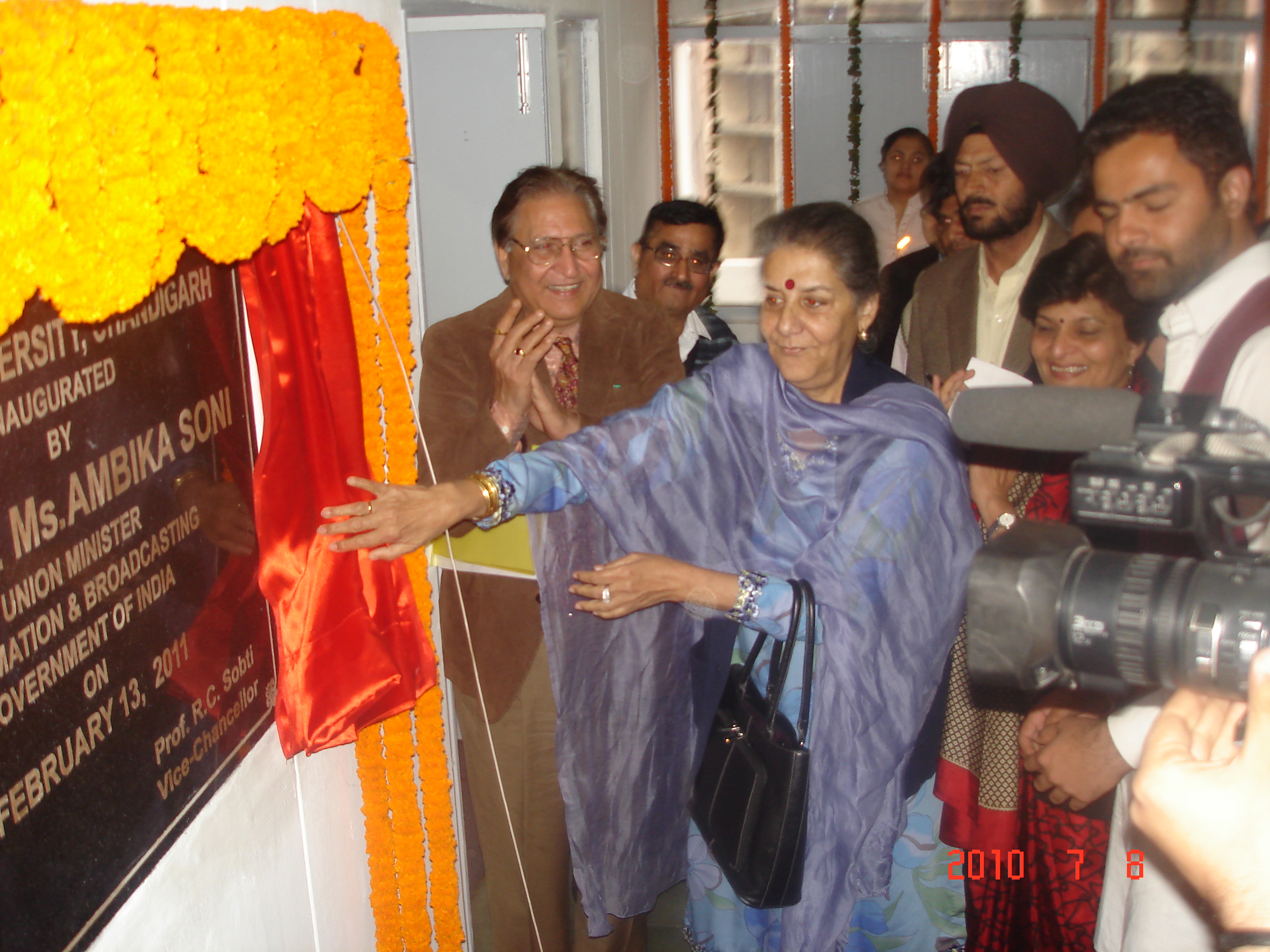 The community radio station of Panjab University was inaugurated on 13th February, 2011 and is acting as a unifying agent amongst the university faculty, students and also the community. The station offers 3 broadcasts a day for over 11 hours duration. The radio programmes can be heard over a range of 10 kms and the listenership base is on the rise.

The aim of setting up the CRS is to impart knowledge and information related to education, health and environment, social, cultural and local issues and to provide a platform for dialogue and discussion amongst the community members, students and faculty. Jyotirgamaya also serves as a platform for awareness generation, education and experience sharing with the community in the vicinity of the CRS. Having been set up by the School of Communication Studies, the CRS also acts as a training ground for the students of electronic media.

The content is generated by the students of the school, volunteers from other departments, interns and community members with active help of the faculty and staff. Community participation in the CRS is encouraged and the station takes measures such as providing internships to students and training to interested members of the public.

Jyotirgamaya is setting new benchmarks every day. The Public Relations Council of India awarded the special programme " Hamari Beti' run by PU CRS. It has been awarded a yearlong project from National Council for Science and Technology, GoI, New Delhi with Punjab State Council of Science and Technology for production of radio programmes on Women's Health and Nutrition. The programme called 'Sehat ka Vardaan, Naari ka Samaan' covers 365 topics of women's health. The station connects the community with experts from the fields of Medicine, Social Welfare, Nutrition, and administration.

IN collaboration with the Municipal Corporation of Chandigarh under the National Urban Livelihood Mission GoI, the PU Radio runs a free of cost certificate course in Radio Programme Production for the Economically Weaker Section of the society. IN its latest accompalishment, Radio Jyotirgamaya has collaborated with British Broadcasting Corporation ( BBC) and UNICEF for the production and broadcasting of a radio show based on adolescent issues called 'Full on Nikki'.
---
Enquiry No(s): 1800-180-2065, +91 172 2534818, 2534866 (from 9:30 am to 1:00 pm & 2:30 pm to 5:00 pm on working days )